Multi-state non-resident concealed carry permits available now!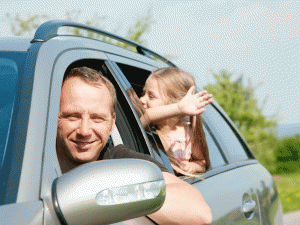 Protect yourself and your family while traveling!
Legally carry your concealed handgun in over 35 states
Regular CCW Classes held weekly in San Diego County
No state residency requirements
Learn More
Professional Defensive Firearms and CCW training source!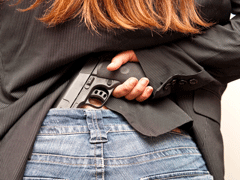 Firearm Safety classes in San Diego County!
Handgun Safety
Defensive Handgun
Private Training
Tactical Shotgun
Tactical Carbine
HSC Instructor
State Certified Facility
NRA Instructor Training
Course Offerings
NEW FOR CALIFORNIA CCW APPLICANTS:
Members of the public wishing to obtain a CCW under the standards articulated by the Ninth Circuit should be aware that the decision has not yet become final. Federal court rules prescribe a period of time which must elapse before the case is remanded to the District Court for further proceedings. In order to accommodate, and expedite, the large numbers of anticipated applications, the Sheriff's Department is revising the process for issuing CCW Permits. Anyone wanting to apply for a CCW may submit an application either my mail at P.O. Box 939062, San Disgo, CA 92193-9062, or in person at 9621 Ridgehaven Court, San Diego, CA 92123. Applications will be reviewed in the order they are received. All applications received that meet the current "good cause" standard will be contacted by a licensing staff member with instructions on how to complete the process. Applications that seek a CCW permit under the self-defense standard set forth in Pertua v. County of San Diego will be processed in the order they were received should the decision of the Ninth Circuit become final. Once the decision becomes final, applicants will be contacted by the Sheriff's Licensing Division with instructions on how to complete the process. -San Diego Sheriff's Department
Our classes are available to everyone.   Service areas include; Alpine, Bonita, Bonsall, Camp Pendleton, Campo, Cardiff, Carlsbad, Chula Vista, Coronado, Del Mar, Descanso, Dulzura, El Cajon, Encinitas, Escondido, Fallbrook, Imperial Beach, Jacumba, Jamul, Julian, La Jolla, La Mesa, Lakeside, Lemon Grove, Leucadia, Los Angeles, Miramar, Murrieta, National City, Oceanside, Orange County, Pacific Beach, Palomar Mountain, Pine Valley, Poway, Ramona, Rancho San Diego, Rancho Santa Fe, San Diego, San Marcos, San Ysidro, Santee, Solana Beach, Temecula, Spring Valley, and Vista
CCW USA Firearms Training – BSIS TFF 1226