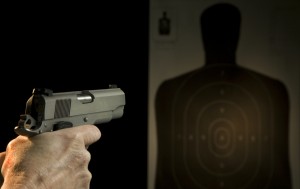 CCW USA Offers NRA Certified Instructor Training Classes for Experienced shooters interested in teaching the following disciplines:
NRA CHIEF RANGE SAFETY OFFICER (RSO and CRSO)
NRA HOME FIREARM SAFETY INSTRUCTOR COURSE
NRA INSTRUCTOR PISTOL SHOOTING COURSE
NRA INSTRUCTOR RIFLE SHOOTING COURSE
NRA INSTRUCTOR SHOTGUN SHOOTING COURSE
NRA INSTRUCTOR PERSONAL PROTECTION INSIDE THE HOME COURSE
(2014 Instructor Training Schedule Pending)
We are also able to offer California Department of Justice, Handgun Safety Certificate Instructor Training. "HSC Instructor Training" is designed for people interested in offering (HSC Cards) Handgun Safety Certificates through the California Department Of Justice, Handgun Safety Certificate Program.
This class is designed for Gun Store Owners, Firearms Instructors, and Gun Store Employees that will be releasing handguns that have been purchased to customers.  Anyone who can lawfully own a firearm pursuant to State and Federal Law can also become an HSC Instructor; order and issue HSC cards to individuals interested in purchasing handguns in California.
Cost $100.00 (Discounts available for affiliated Gun Shops)
Please call for an appointment- 619-871-9834
HSC forms and Publications are available on line at http://oag.ca.gov/firearms/hscinfo
Schedule HSC Today!