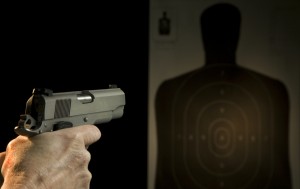 CAL DOJ FIREARM SAFETY CERTIFICATE INSTRUCTOR TRAINING – Cost $180.00 INSTRUCTOR COURSE PAY HERE 
California Department of Justice, Firearm Safety Certificate Instructor Training.  "FSC Instructor Training" is for experienced shooters and other people within the Firearm Industry, such as Gun Shops, Shooting Ranges and Clubs, and those individuals seeking Certification as Certified Firearms Instructors. All experienced hunters, shooters, mentors, coaches, and qualified individuals interested in offering Safety Training and FSC Cards (Firearm Safety Certificate Cards) through the California Department of Justice, Firearm Safety Certificate Program.
The Prerequisite for this class is completing our online eLearning Firearm Safety Course with a 100% score. Download and study the FSC Handbook and Instructor Manual below prior to attending the in-person class.
eLEARNING FSC INSTRUCTOR PRE-COURSE
This class is designed for Gun Store Owners & employees, Shooting Ranges & employees, Military Personnel with Instructor Experience, Prospective Firearms Instructors, and FFL Licensees that will be releasing firearms that have been purchased by your customers. Anyone who can lawfully own a firearm pursuant to State and Federal Law can also become a CAL DOJ State Certified FSC Instructor. You will need to obtain a COE (Certificate of Eligibility) and then submit your application for approval by the DOJ. You will then be able to offer Safety Training, Administer the FSC Written Test, and issue FSC cards to individuals interested in learning Basic Gun Safety prior to purchasing firearms in the State of California.
INSTRUCTOR TRAINING NOW!
DOJ FSC INSTRUCTOR MANUALFORMS
DOJ FSC STUDENT HANDBOOK
DOJ FSC FORMS
CCW USA in collaboration with other local NRA Training Counselors, offers NRA Certified Instructor Training Classes for Experienced shooters interested in teaching the following disciplines:
NRA CHIEF RANGE SAFETY OFFICER (RSO and CRSO)
NRA HOME FIREARM SAFETY INSTRUCTOR COURSE
NRA INSTRUCTOR PISTOL SHOOTING COURSE
NRA INSTRUCTOR RIFLE SHOOTING COURSE
NRA INSTRUCTOR SHOTGUN SHOOTING COURSE
NRA INSTRUCTOR PERSONAL PROTECTION INSIDE THE HOME COURSE
NRA INSTRUCTOR PERSONAL PROTECTION OUTSIDE THE HOME COURSE