World Class Intermediate and Advanced Training – Group and Private Classes for Civilians, Law Enforcement, and Military.
CCWUSA.com-Testimonial 3 from David Hebble on Vimeo.
Low-Light Defensive Firearms Class: $149.00

PAY HERE
About Our Group Classes:
LOW-LIGHT DEFENSIVE FIREARMS(Second Sunday of the month 4:00 PM to 8:00 PM)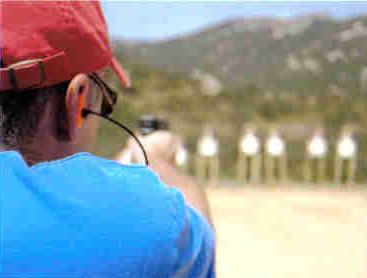 TACTICAL SKILL BUILDING – Improve your safe gun handling and defensive shooting skills in a positive, comfortable environment. CCW USA's range instruction cover's the safe use of a defensive Handgun, Shotgun or Carbine;  includes: Firearm Safety, Gun Handling, and the fundamentals of Defensive Marksmanship in a Tactical Training environment, using flashlights during low-light training evolutions. You will be challenged to improve your mindset, skills and abilities!
Our monthly group class is a perfect way to improve your safe gun handling, marksmanship skills, and tactics, while developing your personal skills on a monthly basis. Everything is taught from a defensive perspective and reinforces firearm safety as an integral part of tactics. Returning students and students with prior approval may combine Handgun, Shotgun and/or Carbine during this course.
Our Monthly Defensive Firearms Class is NOT an introductory level class, it requires the prior attendance of a Private Class, or acceptable introductory class in firearm safety and shooting fundamentals. An excellent refresher course for intermediate and experienced shooters, looking to reach the next level. You must have basic understanding of gun safety, familiarity with drawing from a strong-side hip holster, and a positive attitude toward learning, prior to attending this course. We suggest that novice shooters that do not own any firearms schedule a Private Training Lesson or a Private Group Class, and complete our Firearm Safety eLearning Course to develop a basic foundation of Safety.
eLEARNING BASIC FIREARM SAFETY COURSEPRIVATE TRAININGLOW-LIGHT TACTICSCLASS SCHEDULESIGN UP NOW!
Foreign National Policy
NRA cannot provide any assistance in training foreign persons due to conflicting information from the U.S. Government regarding regulations pertinent to foreign persons and arms training. NRA cannot process any requests for assistance in training foreign persons. In view of the above, we regret to inform you that NRA cannot renew NRA firearm trainer credentials for any foreign national.
Our defensive firearms class combines one or more of the most popular defensive weapon platforms: The Handgun and Shotgun, or Handgun and Carbine. Choose to bring one or all three to the class with prior approval and/or experience.
Syllabus:
The draw
Speed reloads
Tactical reloads
Malfunction clearing
Use of cover
Move-shoot-move drills
Getting off the "X"
Shooting while moving
Engaging multiple reactive targets
Active transitions from one weapon to another
Pump or Semi-Auto Defensive Shotgun
100 Bird Shot, 25 Buck, 25 Slugs
And / Or
Defensive Semi-Auto Handgun
(e.g. 1911, Glock, Sig, HK, FN, Walther, Beretta, etc.)
3 magazines or more
Holster and double magazine pouch
150 to 200 rounds of factory new or quality reloaded
And / Or
Carbine Rifle
3 magazines
150 rounds of factory new or quality reloaded ammo
For Class
Sturdy gun belt
Clean and lubricate your guns before you come to class
Handgun/Carbine / Shotgun ammo as specified above
ANSI/OSHA approved Safety Glasses
Hearing protection
Hat or cap with a bill
Dress comfortable for outdoor activities
Athletic shoes or boots
NO Sandals, flip flops, or open toe shoes
Bring plenty of water, snacks, and sunscreen
Rental Guns may be available with advanced notice.
Ammunition may be available to purchase with advanced notice.